Ignou CBCS Solved Assignments
In this category find all Ignou CBCS Solved Assignments 2022-23. CBCS Pattern has 4 course- BAG, BCOMG, BSCG and BA Honours.
Find here authentic assignment solutions for all Ignou CBCS Courses.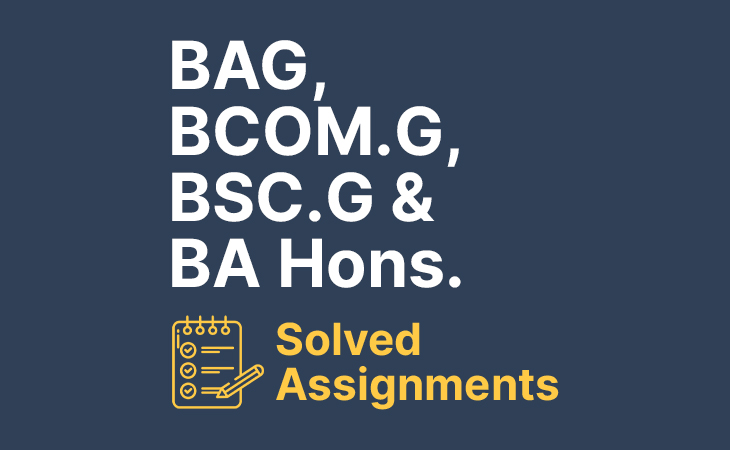 Show Filters
How to Download Ignou CBCS Solved Assignments 2022-23?
You have arrived at a perfect webpage where you can download all Ignou CBCS Assignment solutions for all associated courses under CBCS.
Buying assignments from findyourbooks.in is a left-hand game. Click on the program code below and select your subject codes.
Program List for Ignou CBCS Solved Assignments 2022-23
BA Honours Courses under CBCS Pattern-
In order to place an order, please click on the above category lists. And then select the subject code & "Add to Cart" – Then more to "Place Order".
Since these are virtual products so available in pdf format, you just need to put your email id and password. You will find the download link immediately after placing the order.