MPS- MA Pol Science Assignments
Ignou MPS Solved Assignments 2022-23
Get the best Ignou MPS Solved Assignments for your MA Political Science Course. Prepare your Ignou MPS Assignments with ease. Order and download pdf from this page.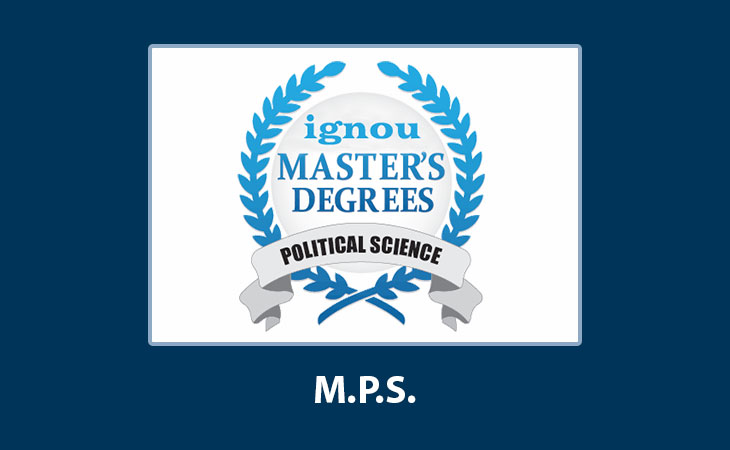 Show Filters
Top Grade IGNOU MPS ASSIGNMENT SOLVED for MA Political Science Students: Get ready with a handy Assignment solution for your MA Political Science Program. If you are a distance learning student from IGNOU and pursuing MA in Political Science here are academically prepared Assignment Solutions for you in pdf format.
Findyourbooks always put some extra effort to make you available with Best Ignou Solved Assignments and here in this category, you will find all MA Political Science-related assignment solutions in PDF.
Ignou MA Political Science (MPS) Course is a 2 years master's degree and every student needs to compulsory submit IGNOU MPS Assignment to their study center.
Follow the subject links from the below table to Download MPS Solved Assignments in PDF format-
Submision Dates for Ignou MPS Solved Assignments 2022-23
Most of students are confused about their session, hence here are the submission dates for you in simple words-
| | |
| --- | --- |
| If you have Term End Exam in JUNE 2023 | If you have Term End Exam in DECEMBER 2023 |
| Submit MPS Assignments before 30th April 2023 | Submit MPS Assignments before 31st October 2023 |
2022-23 Session simply means that your session begins in either-
July 2022 or
January 2023
July 2022 session will end with JUNE 2023 Term-End Exams. and
January 2023 session will end with DECEMBER 2023 Term-end Exams
Important:
These Ignou MPS Solved Assignments are valid for both the above sessions.
Any questions or queries related to Ignou MPS Assignment (Solved), please call or WhatsApp us at 97116-95146