NIOS 10th Books
The most useful NIOS Guide Books for Class 10 (Secondary) Students. Preparing for exams with the help of these NIOS Books for Class will bring you a fruitful result. Order for Home Delivery | Fastest Delivery within India. Whatsapp for overseas delivery.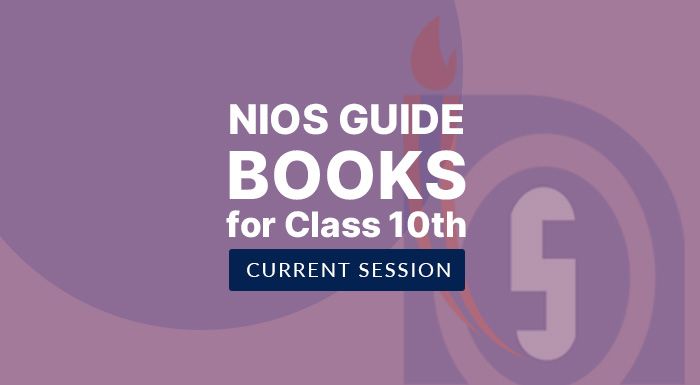 Show Filters
NIOS Guide Books for Class 10 (Secondary Level)
If you just being unsure about your NIOS exam preparation for the secondary school exam, these NIOS Guide Books for Class 1o will show you the path.
Here are the simplified list of the NIOS Guide Books for Class 10th-
We offer a seamless buying experience on findyourbooks and try to ensure the timely delivery of the NIOS Books for Class 10. Here are the most frequently asked question about the NIOS books for class-10-
Q. What are the benefits of these NIOS Guide Books Class 10?
These NIOS 10th Class Guide Books are exam-oriented books, covered the whole subject syllabus. You get a chapter at a glance for a summarised overviews of the chapter, Important Questions & Answers each chapter + Some sample model papers for your reference. You can prepare for the exams in a short time.
Q. Which Guide Book is best for NIOS Class 10?
There are mainly two publications that offer NIOS Guide Books. One is Neeraj Publications and another is Top Publication. Both have almost similar content however Neeraj has an edge in terms of price & popularity. You can order both from here.
Q. Are NIOS Guide Books are Good for UPSC?
No! these are not in textbook format. NIOS Guides for Class 10 are designed for exam purposes.
Q. Do I Have to Pay for NIOS Books?
Well' NIOS Textbooks are given free by NIOS through Courier but for NIOS Guide Books you need to order & pay.