NIOS 12th Books
Best Place to Order NIOS Guide Books Class 12: Exclusively dedicated store to NIOS students, Find here the most helpful NIOS exam guidebooks for class 12 students | Home Delivery Pan India | International Shipping on Demand | Quick Support on WhatsApp.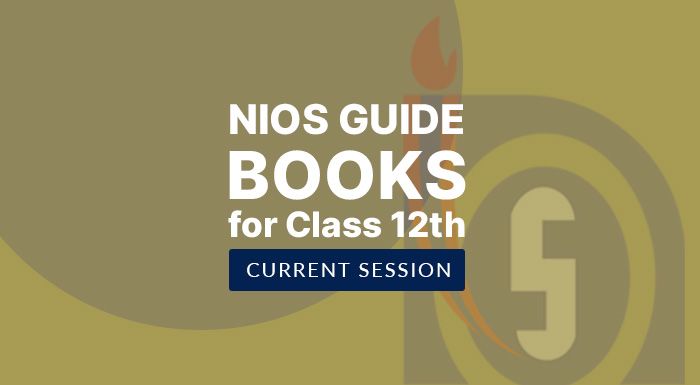 Show Filters
NIOS Guide Books Class 12 (Sr. Secondary Level)
If you just being unsure about your NIOS exam preparation for Sr. Secondary school exam (Class-12), these NIOS Guide Books for Class 12 will show you the path.
Here is the simplified list of the NIOS Guide Books for Class 12-
We offer a seamless buying experience on findyourbooks and try to ensure the timely delivery of the NIOS Books for Class 12. Here are the most frequently asked question about the NIOS books for class-12th
Q. How NIOS Books are different than NIOS Guide Books?
NIOS books are the textbooks that are provided by the board to every student after taking admissions. Textbooks carry theories, however, NIOS Guide Books are the exam-oriented reference books based on the current NIOS syllabus. Guide books are in Question-Answer format published by private publishers.
Q. Which NIOS Guide Book is best for NIOS Class 12?
There are mainly two publications that offer NIOS Guide Books. One is Neeraj Publications and another is Top Publication. Both have almost similar content however Neeraj has an edge in terms of price & popularity. You can order both from here.
Q. How do I Order NIOS Guide Books Class 12?
Simply click on the Above books links- Add to Cart- Go to Checkout Page- Fill in the Name, Email, Mobile & Address- Proceed for Payment.
After successful payment, we will dispatch the guide books to your address.
Q. Are these NIOS Guide Books for class 12 Good for UPSC?
No! not at all. These are not for UPSC cause the Guide Books are not similar to NIOS Textbooks. These are in question-answer format.
Q. Do I Have to Pay for NIOS Guide Books?
Yes! For NIOS Guide Books Class 12 you need to pay charges.
& You do not need to pay for NIOS Textbooks Class 12, it should be sent by NIOS to your home address after admission.